Reminiscing about AMM Conference 2017
AMEN (Adventist Medical Evangelism Network) meetings are held annually in October in the United States. I've always wanted to attend a meeting where like-minded medical professionals can network and learn from each other's experiences. However, due to one conflict or another, I have yet to attend one such conference.
After moving to Singapore, I was ecstatic to hear from Dr. Raymond Tah that a Southeast Asia-based AMEN was about to be set-up. My family and I signed up to attend the first Adventist Medical Missions (AMM) meeting in 2016. We were so delighted to meet so many medical, dental and nursing professionals from all around the region. So, it was only natural that we would "pencil in" the 2nd AMM meeting held this year in July.
Upon arrival to Penang this year, we checked in to the Rainbow Paradise Resort Hotel and started right in with a Mission Report from Uganda by Dr. Fam Siow Leong. As a kid, I used to feast on Missionary stories written about great men and women of our church who have sacrificed much for our Lord and Savior, Jesus Christ. I also periodically mention to our children that it is so exciting to go to meetings where we can sit at the feet of currently serving missionaries. So, as I sat in the hall listening to Dr. Fam share his day-to-day experiences with his present-day sacrificial medical missionary work, my heart burned with the flame of inspiration. I asked the Lord, "What would you have me do in my present workplace? How can I be a better medical evangelist for You in the secular institution I work in now? Is this what Daniel felt like (living in paganistic Babylon yet having to reflect God's image in his daily life there)?
Hearing from Dr. Tim Riesenberger was like watching a live TV show about a modern-day Emergency Department and its daily happenings, with the added novelty of having a mission-minded doctor at the center of each scene. The best part of each of his talks was when he pulled us in to the story and illustrated that many of us (though we may be well-educated and highly intelligent), still are just like the simple patients he meets, when we stand in the presence of our loving, yet merciful God.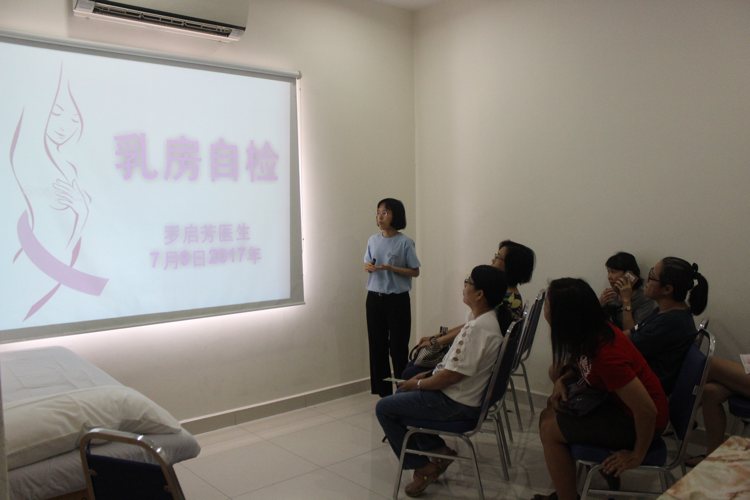 I have always been a bit of a skeptic when personnel from our General Conference visit or talk, but, I must admit I was pleasantly surprised to find Dr. Peter Landless personable, candid, and inspiring. I identified with him because he seemed to understand the "busy-ness" I face in my life: juggling family, work obligations, church responsibilities AND things classified as "everything else". He then offered solutions to this struggle which included rightly prioritizing those things most important in God's eyes, working together in conjunction with the pastoral staff in our local community, making sure that we as physicians get adequate rest, and even offered many time-saving resources that the Health Ministries department of our General Conference has developed for our personal use in our community and church work! I learned for the first time, the term "Blended Ministry" which refers to how our church first worked in its early years: that is, the medical team working together WITH the evangelistic spiritual team, rather than each team working independently from each other. Most impressive was his willingness to hear from the grassroots people present on what issues we are facing. The fact that he even attempted to attend our AMM meeting was notable too. I suppose directors of his calibre would usually attend meetings that are much larger to "make use of their time better", but he opted to grace us with his presence and even managed to inspire us to not despair in our work, in whatever corner we may be in.
The meeting ended with an interesting major outreach operation. I was stationed at the Greenlane Life Hope Center. I've participated in many health screenings, but this was my first time giving a self-breast exam class in MANDARIN to several groups of women who came for the health screening. Developing the slides in Chinese was a new challenge for me. : ) I must say, it was very rewarding to work with 6-8 women at a time, teaching them about their own bodies, reaching out to them on how to be healthier so as to prevent untoward diseases from occurring in their breast. One of my daughters wanted to see what the dentists would be doing, so I encouraged her to volunteer as an assistant. At the end of the session, she proudly told me she helped the dentists count people's teeth!
A major thank you to all the hardworking people on the various teams, making sure the AMM weekend was a success – both logistically and spiritually! I look forward to the next AMM and hope to meet even more like-minded people like all of you. : )
– Dr. Cassandra Loo