Kulai Chinese Church Eyes and Health Screening
A total 251 health guests participated in this second edition of the Eyes and Health screening in Kulai Chinese Church. This year Eyes and Health Screening was held in IOI Mall Kulai on September 17, 2017. This was supposed to be public Holiday, but this year too many holidays in the month of September therefore this is a working day, even then, the turn up was very good.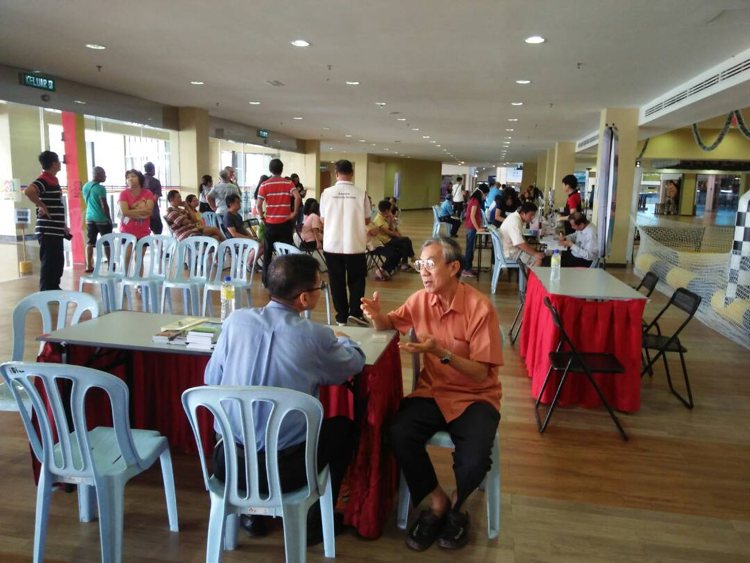 Dr. Tah, Penang Adventist Hospital Eyes Specialist came with his family and had a very busy day screening hundred of health guests for short period of 5 hours. The responded was so good Dr. Tah almost had no time for lunch. Dr. Daniel Kok an internal medicine specialist came to provide professional health counseling for health guests.
The screening begins at 10:00 in the morning and supposed to finish at 3 in the afternoon deal to so many turned up so we extended the time to 3:30 pm to finish up the screening.
Dr. Tah did an eyes care Health talk on "The causes of Dry Eyes and it Remedy" on September 16, 2017 at 8:00 pm in the Kulai Chinese Seventh-day Adventist Church.
Kulai Chinese Church through it Community Services Health centre provided 4 major health screenings a year to Kulai community. Weekly mini-health screening, physiotherapy and herbal hydrotherapy were provided to serve to our health guests every Sabbath afternoon.
– Pastor Chai Mien Seng